Entertainment News
On Demand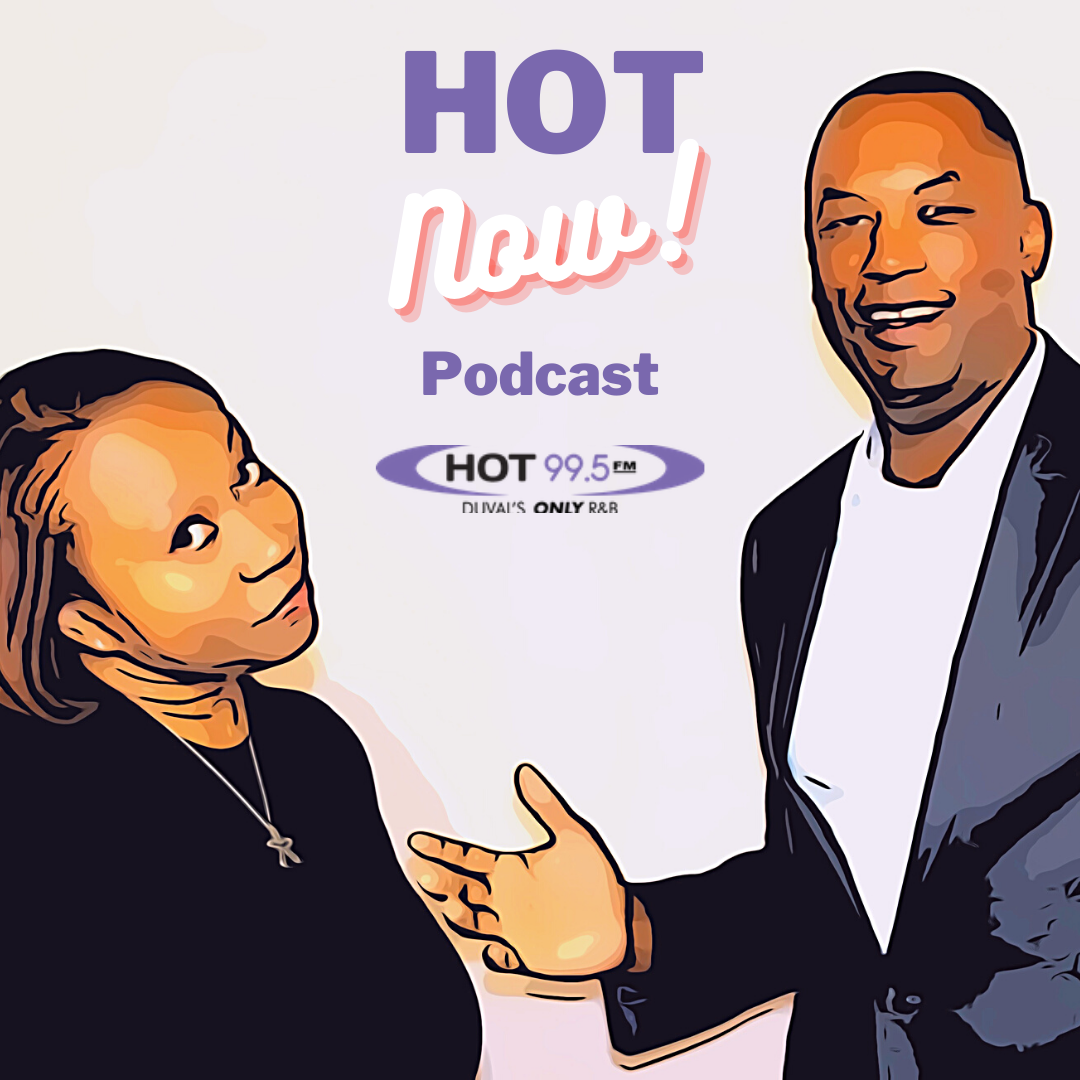 HOT Now!
HOT Now! is a weekly podcast hosted by Julie Morgan and Clarence Natto featuring a weekly roundup of hot news and interviews about current events in the entertainment industry.
HOT Now! Ep. 60
Julie and Clarence return from a month-long hiatus and talk about the Meghan and Harry situation, Taco Bell's new chicken sandwich, a former NFL player sentenced for multiple rapes and the food being served to our National Guard troops is making them sick.
HOT Now! Ep. 59
Julie and Clarence discuss Michelle Williams' clapback to a fan that told her she needs a child, Clarence brings up another weird story about people having sex in public, Trump pardoned a lot of people but Joe Exotic had egg on his face after he didn't get one and there's a new show coming to HOT 99.5.
HOT Now! Ep. 58
Julie and Clarence talk about Girl Scouts cookies delivered to your door, Ashanti and Keyshia Cole Verzuz is on but do people want it, Insecure is ending, Siegfried of Siegfried and Roy passed away, Rudy Giuliani may not be getting paid, Michael B Jordan has new girlfriend but why do we care, Jacob Blake speaks out and CROCS is doing very well
On Demand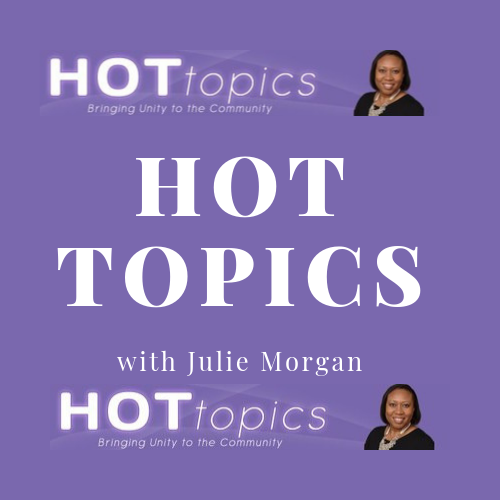 HOT Topics
HOT Topics is a weekly community forum designed to educate and inform greater Jacksonville about issues in the community.
HOT Topics, Sunday, March 7, 2021
Julie Morgan is joined by Rodneshia Jones. Jones is a licensed Broker Associate in Florida. We discuss supply and demand. She talks about current home inventory versus the number of people in the market to buy, how long she expects this to continue and how to give your home curb appeal.
HOT Topics, Sunday, February 28, 2021
Julie Morgan is joined by Eddie Whisler, Vice President of Education Services | Director of the Bryan-Gooding Planetarium. He talks about how the impact of COVID-19 on the museum, the safety precautions the museum is taking, the most popular exhibit and what's planned to usher in a new exhibit when Toytopia leaves.
The Divine Nine of Jacksonville: Iota Phi Theta Fraternity, Inc
Julie Morgan is joined Brandon Jacobs. He represents the Gamma Mu Omega Chapter of Iota Phi Theta Fraternity, Inc. He gives us a history of the Iota, he talks about misconceptions and his road to becoming a member of this Black Greek organization.
---